Welcome to a new column where I will write about artists who I admire and have been a great influence on me. The name of the article may, or may not be a reference to a certain spy movie. ;)
For the honourable first, I've chosen Henk Nieborg. While his name is probably only known by pixel art enthusiasts, this Dutch artist was my first big inspiration, somebody that I looked up to, both in the terms of actual level of skill as well as future career – I was a teenager back then, still early on the road to find my way. Fascinated by game design and pixelart (Which at the time, seemed easier than other types of art, which in my opinion now, is very far from truth and I don't know how I did get that idea – I think that each medium or art discipline has it's own specifics and it's not possible to objectively say that any is easier or harder over the other.) Henk blew my mind when I discovered him and it's very likely I wouldn't be doing what I'm doing now if it wasn't for his work.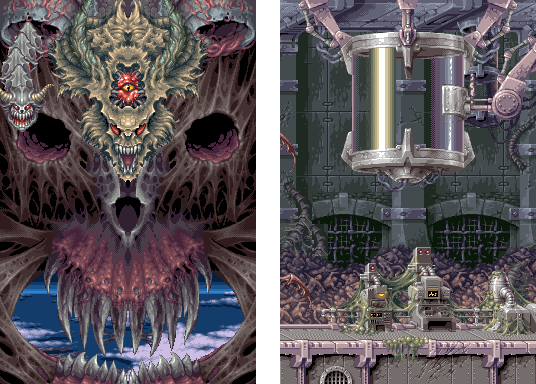 Contra 4 (Nintendo DS/2007)
Henk was born in 1969 and made his first forages into the digital art realm in mid 80's, on a Commodore 64 computer which he plugged into a black and white tv – to create pictures in color, he looked up how the layout of the color palette in the painting software looked on a color tv and memorized it! Sounds crazy in modern times, but those were the kind of challenges that creative people had to overcome back in the day. He also used a joystick – not even a mouse!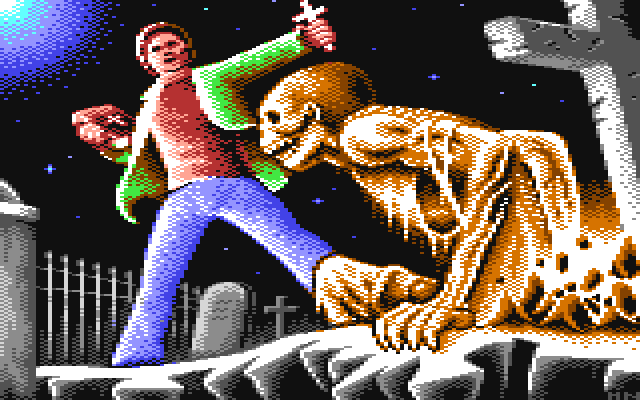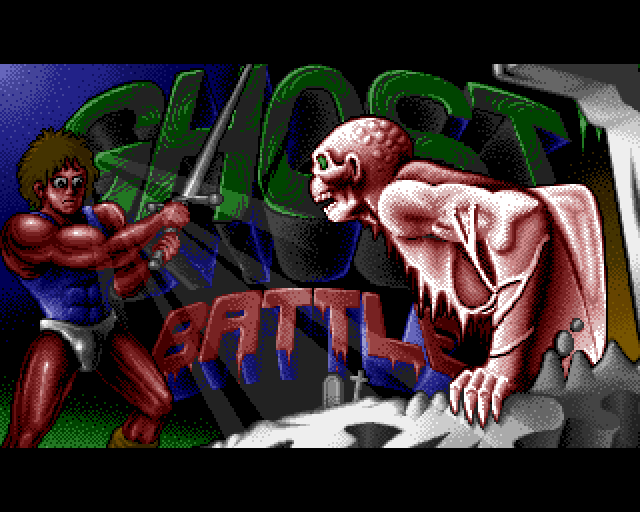 Henk's original C64 artwork inspired the later Ghost Battle (Amiga/1991)
In 1989 he met up with programer Erwin Kloibhofer, and the two teamed up and created few games in the 16-bit era, over the next few years. Their first game was Ghost Battle, released on Amiga in 1991. The game was a pretty solid platformer, which gave them the opportunity to work in-house at Thallion software in Germany. At that studio, they have started working on their platformer epic, Lionheart. At Thallion, Henk also worked on graphics for studio's other games, like for example Ambermoon.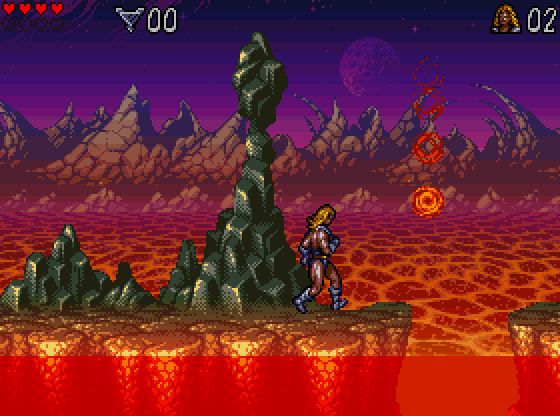 Lionheart (Amiga/1993)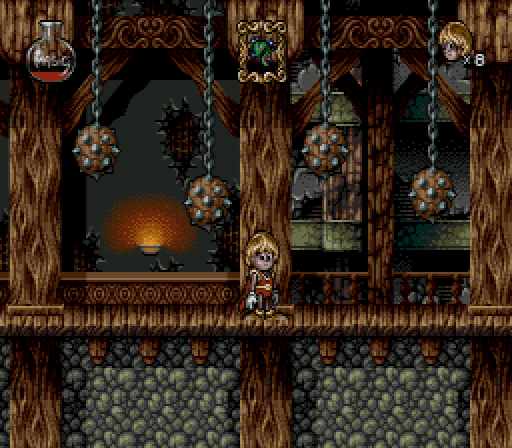 The (Mis)Adventures of Flink (Sega Megadrive/1994)
Business wasn't going that great for Thallion and the studio was forced to reduce the number of people hired, including Henk and Erwin. They managed to secure a deal with Psygnosis and started to work on their next game – The Misadventures of Flink. Henk not only created all the art assets and animations, but he also designed the story, characters and gameplay mechanics. Flink was a polished, solid platformer (and one of the best looking games for Sega Megadrive/Genesis), however the game wasn't a commercial success due to low marketing and the lifespan of the platforms it was released on nearing their end. Psygnosis however was happy with their work and hired the duo a to create another platformer, this time based on the Lemmings franchise, once again with Henk as the main designer. The end result was Lomax, released on PlayStation and later on PC.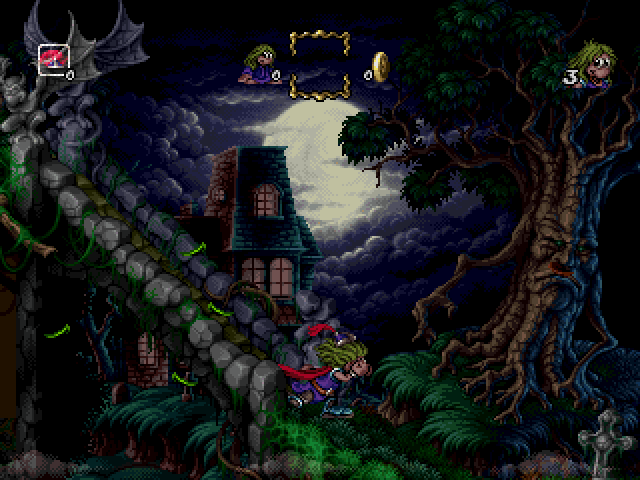 Lomax (PlayStation/1996)
However, with the 3d graphics craze taking off, only the big name, top level 2d games like Konami's Castlevania: Symphony of the Night achieved success in the market. After Lomax' release, Henk and Erwin decided to pursue different projects and parted ways. Henk took a break from pixelling work and focused more on graphic design and creating websites.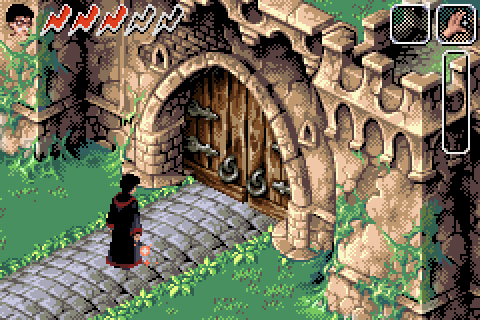 Revival of pixels on portable platforms – Harry Potter and the Chamber of Secrets (Gameboy Advance/2001)
Pixels were his calling though, and his return was a matter of time – the development of handheld and mobile platforms was a great opportunity. Henk is working as a freelance game artist, his work crafting a visual style of many different games spanning many different platforms – including 3d assets and textures. Today, he's living in Netherlands with his family and still working on games. One of the more recent titles he has worked on is Shantae and the Pirate's Curse – now available also on PC.
3d graphics for Spyro: A Hero's Tail (PlayStation2/2004)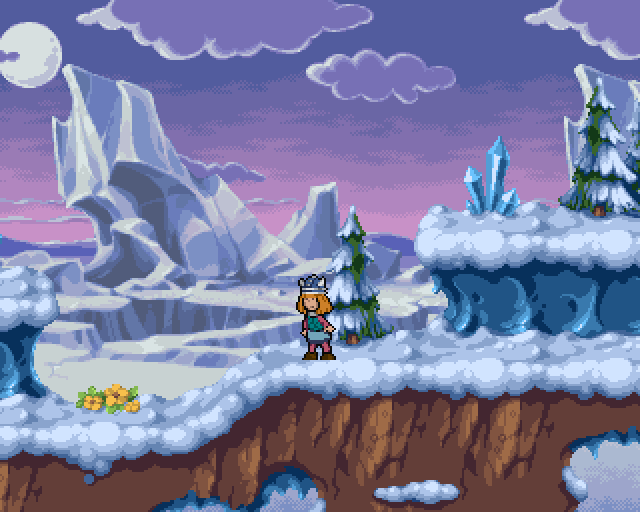 Vickie The viking (Nintendo DS/2008)
While it's really hard to point out any specifics, since he was such an early influence for me, I think his work had a huge impact on my textures and tile work – creating interesting patterns as well as stylization/simplification of forms in order to show different materials like rocks, or wood, etc. Make sure to check out Henk's website Pix in Space for more great art! Thank you Henk for inspiration and keep pushing those pixels! ;)
(All artworks shown in this article were created by Henk Nieborg and belong to him and/or respective software owners.)